Celebrity fitness expert Rujuta Diwekar took questions from you, our dear readers, on how to stay fit.
R
ujuta Diwekar is out with her new book -- >Don't Lose Out Work Out -- that deals with various workout-related myths.
The celebrity fitness trainer, best known for her work with
Kareena Kapoor and
Anil Ambani among others, took questions from you, our dear readers on Monday, April 29.
Here is the transcript of the chat.
Bittu Shah
I am 27 years and my height is 6 inches and my weight is around 85 kgs I am going to get married by early next year and I want to reduce my weight by about 10 to 12 kg and get my body in shape. Please guide me a proper diet and fitness regime to follow.
Rujuta Diwekar
Read >Don't Lose Out Work Out and follow the workout plan for achieving a good body composition.
Jyoti Joshi
I am in mid 30s.
My weight to height ratio is appropriate.
But after my first delivery (8 years ago) I did not do any exercise to reduce the tummy.
Is it possible to try it now and reduce it.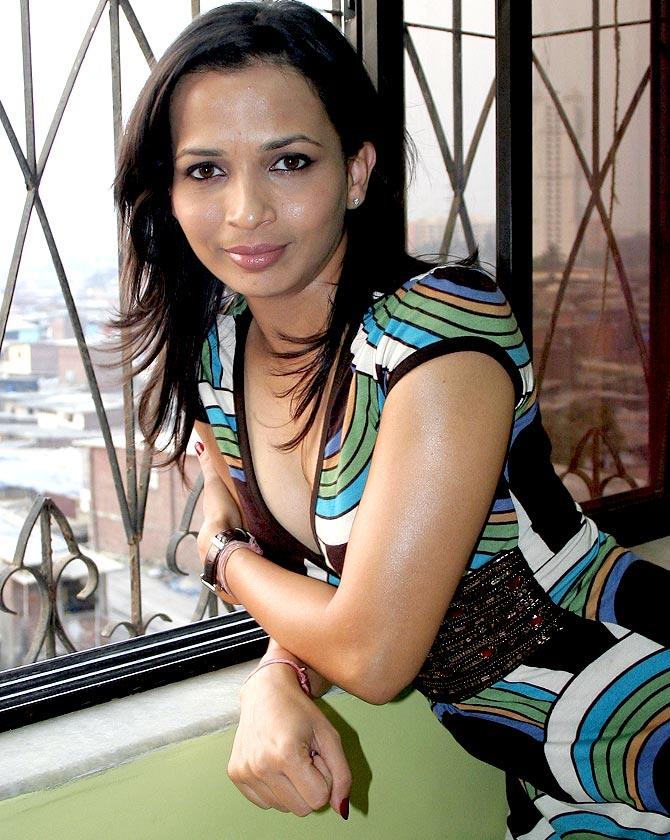 Rujuta Diwekar
You can lose it anytime you want with a good lifestyle -- even eight years later.
So why not just do it now?
Sanjay Goyal
My son is 15 years and weighs 88 kg, not much of physical exercise, his height is 5.7.
What does he need to do, go on diet and exercise or just give up some high cal junk and some regular sports, or a rigorous fitness regime?
Rujuta Diwekar
Everything!
Get him active, sign him up for a sport, encourage him to eat home-cooked food, cut down on expenditure on junk food.
But remember that he is just a child and the way parents eat is a big influence. If you won't adopt a healthier lifestyle, then lecturing him on having one wont work.
Chandrashekhar
What can I do for fresh face?
Rujuta Diwekar
Get good sleep.
Prajakta Jadhav
I'm an IT professional, age 32. My lifestyle is that I sit for seven hours a day at work
Also I have to travel 40km daily on my two-wheeler which make tires me out. Please suggest me some exercises and diet? Though I started preferring homemade food after reading your books
Rujuta Diwekar
That's great Prajakta! Working girls need to make extra time to workout.
Read Don't Lose Out Work Out so that you learn how to optimally workout and plan your routine.
Prachi
I am a 34-year-old female.
I follow your eating habits to the T... but for the last five months I have a bloated stomach on and off.
I have done CT scans and sonography... everything is normal.
Doctors have given me medicines which reduces the bloating temporary. Please suggest
Rujuta Diwekar
Take a vitamin B supplement and focus on good restorative sleep. Disturbed or poor sleep is a big contributor to bloating.
Chaitali Kalra
I have read your earlier two books.... I want to know how to reduce my thigh fat… gymming and aerobic don't help it a lot. Please advise!
Rujuta Diwekar
Plan your workouts sensibly. Read >Don't Lose Out, Work Out for details.
Ira Aggarwal
What should be done to get rid of cellulite and water retention?
I drink around three litres of water a day and eat according to your books.
By the way, keep up your great work!!!
Rujuta Diwekar
Iyengar Yoga. Thanks. Glad you like the books.
Sujata Joshi
I am a diabetic. Please can you suggest some exercises to burn the sugar?
Rujuta Diwekar
Weight training works wonders for keeping sugar under control.
Source : http://www.rediff.com/getahead/slide-show/slide-show-1-health-rujuta-diwekar-tells-you-how-to-get-rid-of-belly-fat/20140429.htm